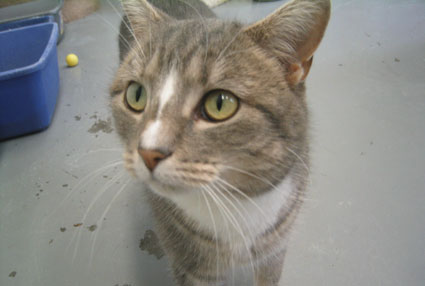 Snuppy at the HART shelter the day we met her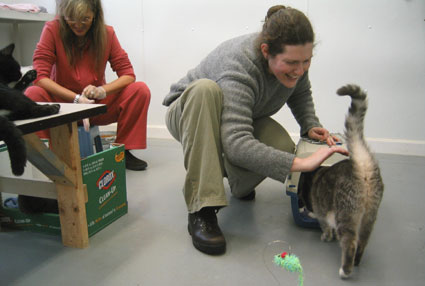 She walked right into the crate, as if she knew she belonged with us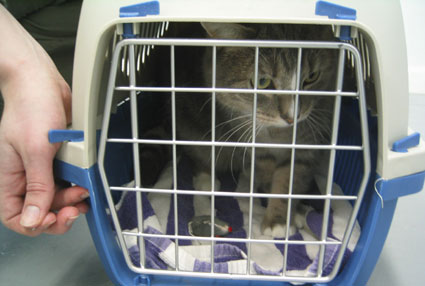 Heading to her new home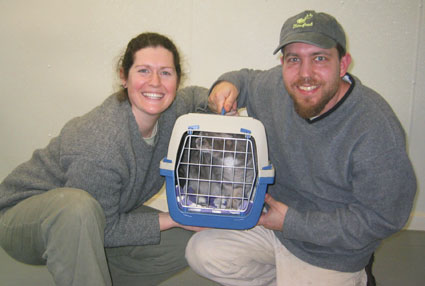 New happy cat owners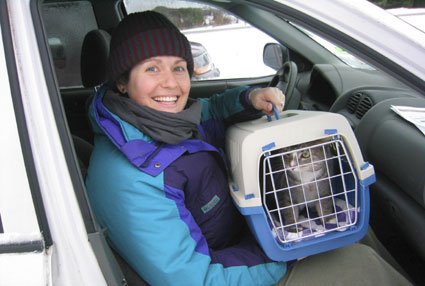 Heading for home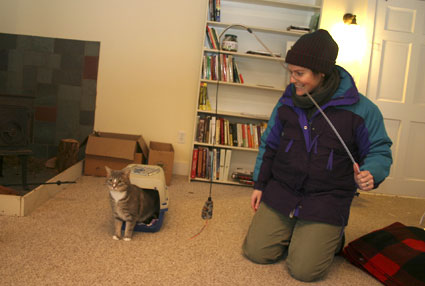 Welcome home Snuppy!
Our new cat, Snuppy!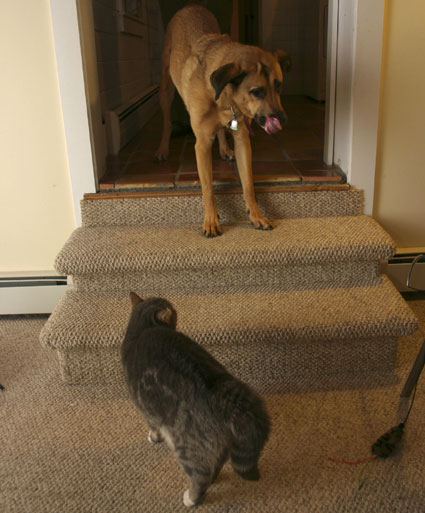 Snuppy meets Godfrey. It was a little tense at first...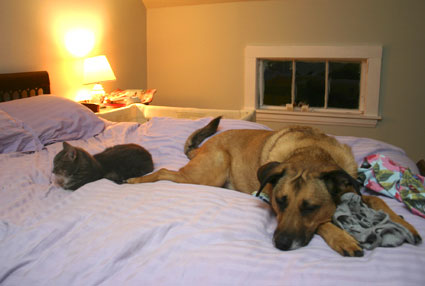 ... but they soon reached a detente...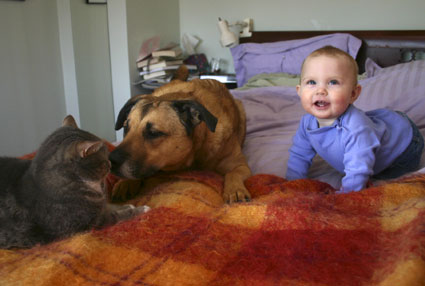 ... and then became friends!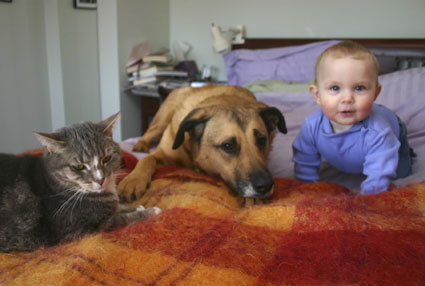 The 3 amigos!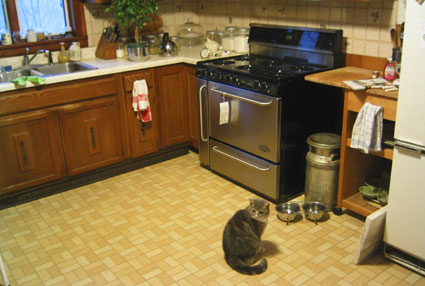 Snuppy prowls her domain, guarding the new stove from dreaded mice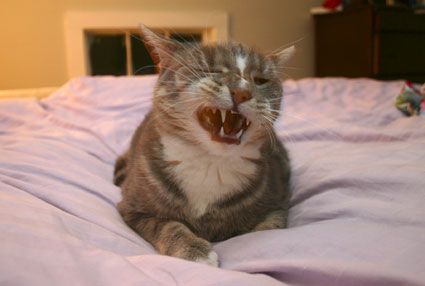 Snuppy smiles for the camera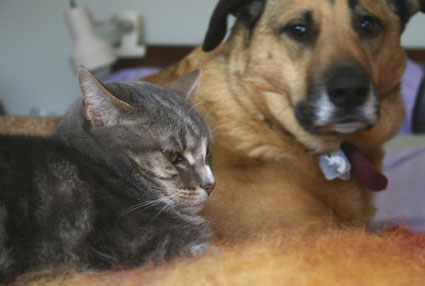 Snuppy and Godfrey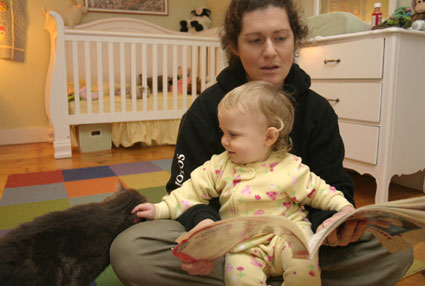 Snuppy snuggles up to Charlotte at bedtime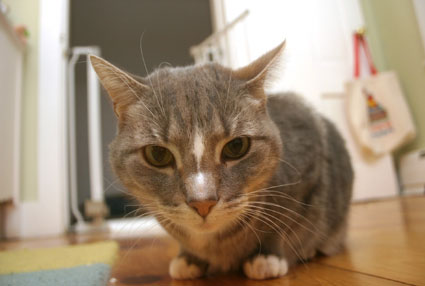 Snuppy, you were the best, most beautiful and loving cat we've ever known. We miss you.